Clouding.io | Benchmarks and first impressions
Today I gave Clouding.io a try. They are based in Barcelona, Spain and are yet another cloud hosting provider. I have credits at Vultr lying around and also at Lunanode. I like having different cloud providers at my disposal to quickly test various setups or projects. Not yet sure if I will use Clouding more frequently from now on, but you get 5€ worth of credits for signing up and it's an Europe-based Cloud Provider so enough reason to check them out
While I am writing this YABS and Serverscope IO bench are running on my 1vCore, 2GB RAM Ubuntu 20.xx box
It is worth noting the only available location seems to be Barcelona, Spain.
The VM creation is quite straight-forward but a bit lacking in flexibility as I can only select "2 or 4GB RAM for each vCore". Cheapest plan seems to come to 3€/mo for 0,5 vCore and 1GB RAM. Honestly, with this type of services I don't look much at the monthly cost since it is usually only something I use for spinning up a machine and try out some stuff. What is really cool is that they have "Ubuntu Desktop" as an option and you can get a Windows 2019 server from 7,50€/mo (0.5 vCore, so rather you are looking at the next level of 1vCore with 12,50€/mo) which respectively comes to 0,01xx€/h and 0,017xx€/h where Vultr charges minimum of 20€/mo and respectively 0,03xx€/h (for 1 CPU, 2GB RAM, 55GB SSD) which is more.
If you are selecting 1vCore, 2GB RAM and 55GB SSD at Clouding with Windows that comes to 15,50€/mo or 0,021xx€/h. Anyway, Vultr has lots of other perks so this is not meant to be a thorough comparison. The mentioned prices are excl VAT which you can tick yourself during the order process (neat). With VAT that'd be 18,45€/mo or 0,025xxx€/h for the mentioned Windows server which is very close to what Vultr charges. For your Windows VM, you can choose between "Desktop" 2019 or "Server" 2003-2019. Windows server was already activated when I connected to it.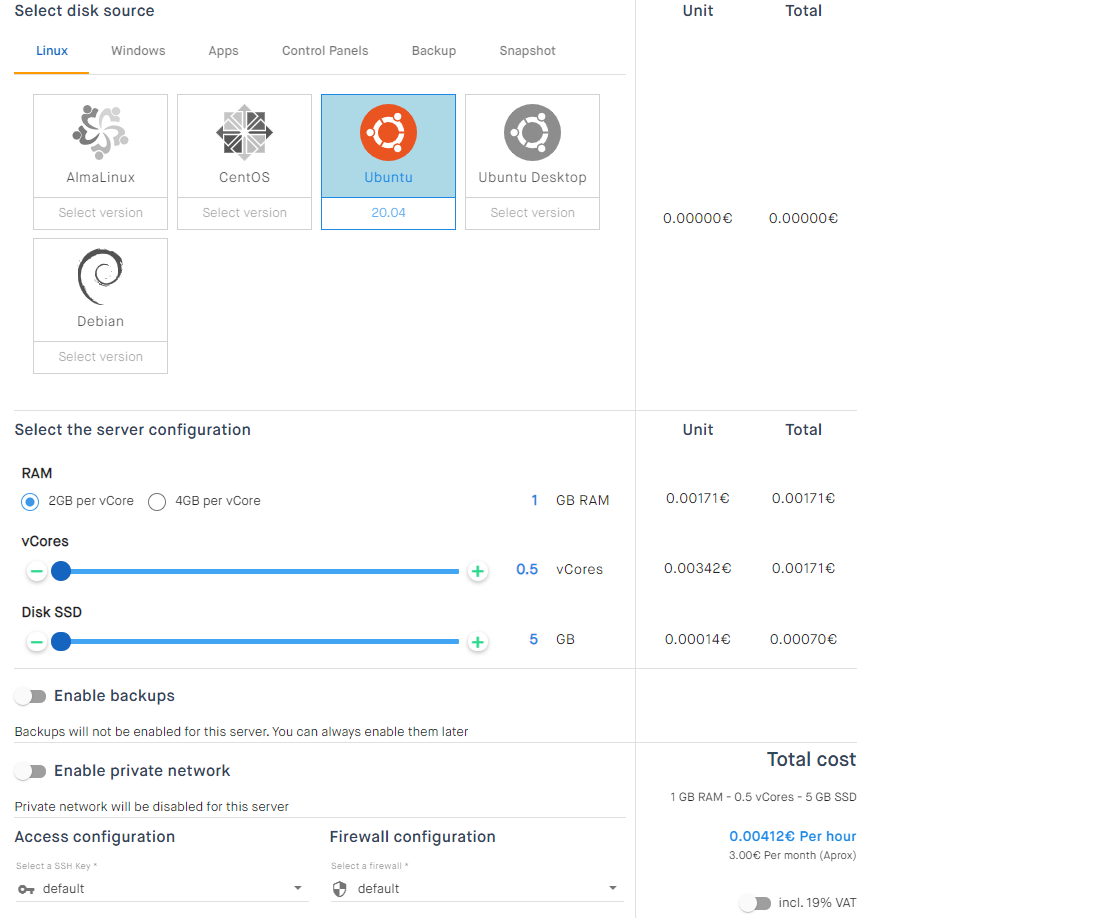 They do have some Apps to choose from. Not as much as their competitors, but a fair bunch: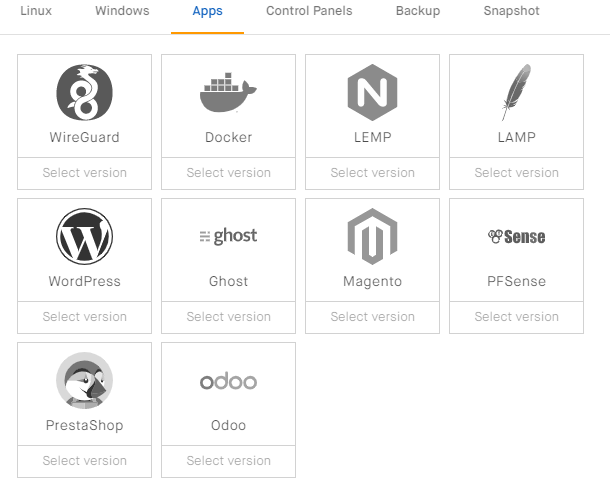 I was quite surprised to find HestiaCP being one of the 3 control panels available! @Falzo is HestiaCP partnering with Clouding poke poke

Here is a short video showing all possible setup options:
There are Snapshots, Backups, SSH-Keys and Firewalls. They have a "default" Firewall but you can also create your own from the panel.
There is a free DNS service and also a PTR-record option available.
When selecting the running VM I have the following options available: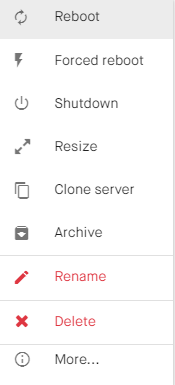 The overview and management options are quite decent, albeit not as advanced as other competitors offer. Statistics show a CPU, RAM, BW usage etc.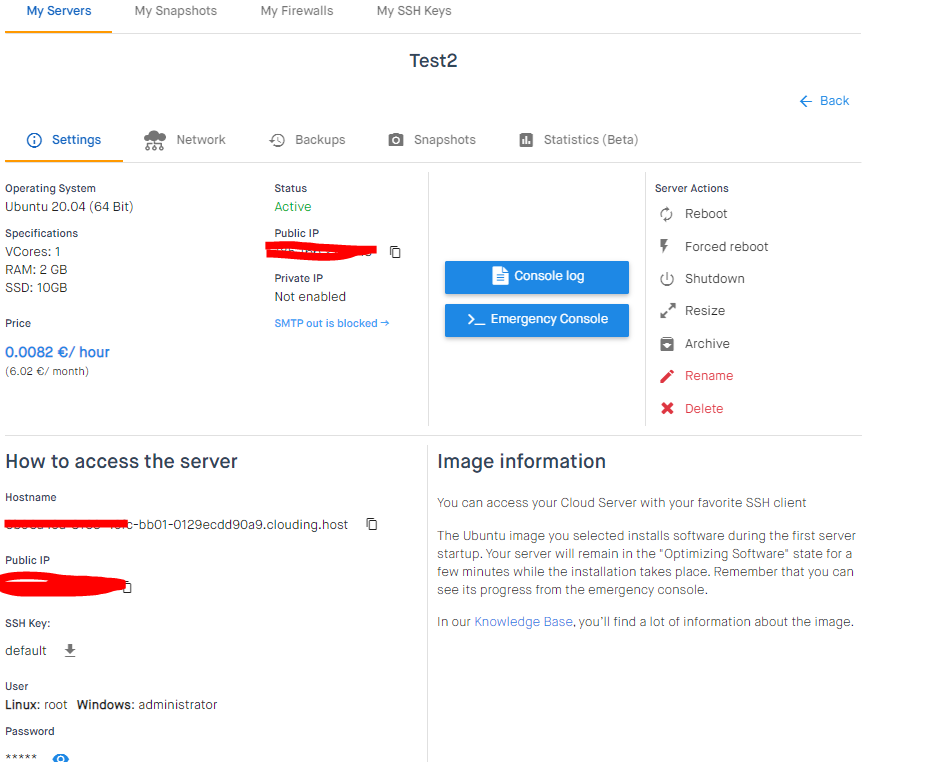 Backups can be enabled and preferred intervals can be selected: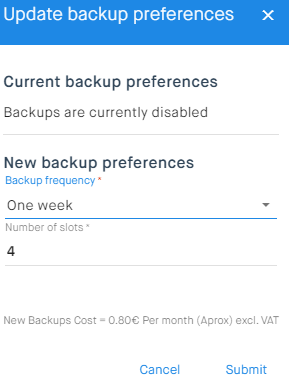 Other observations:
In their "features" section on their website they speak of 100% uptime due to their redundant setu and explain in more detail how they can react if one hypervisor goes down. What I like is that they also have phone support available and advanced support if needed. Neat!
Again, not saying other providers don't offer this, but it is still a fact I like.
Benchmarks:
YABS: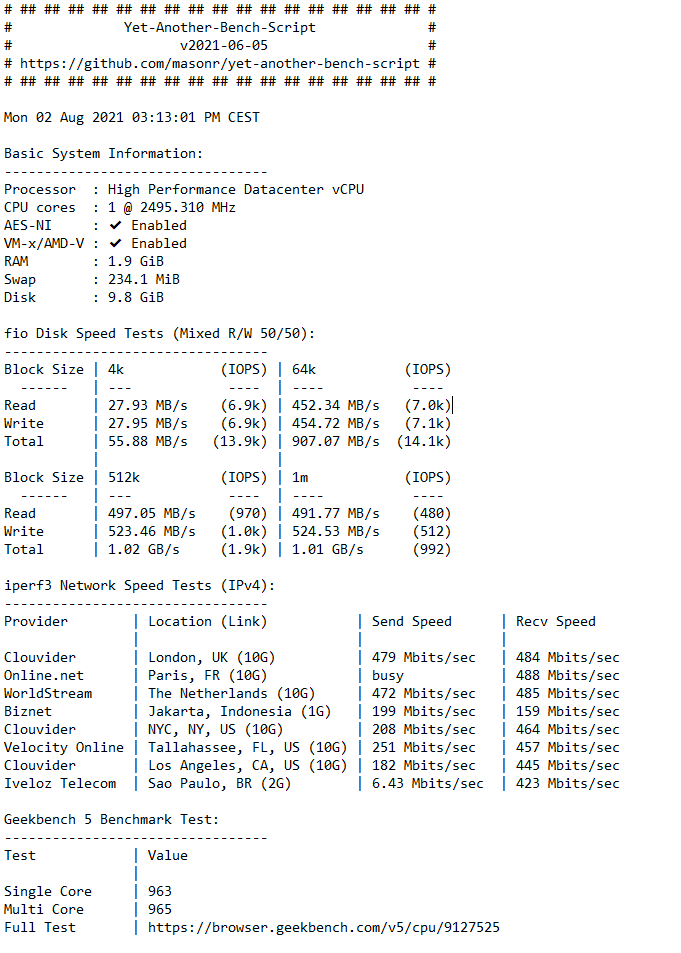 Serverscope: https://serverscope.io/trials/vWmO

Final thoughts:
I like to have yet another European cloud provider on my list and some of the features (Ubuntu Desktop, cheaper Windows servers, 100% uptime and phone support) are really nice to have. Comparing them to Vultr, DO or Lunanode would probably be unfair, though, as they don't have much on them. If they continue to expand and improve I would be very interested in seeing what they are looking like in a couple more years time.
Have a wonderful day, everyone
Ympker