[VPN Unlimited/Keepsolid] "Lifetime Premium" offer
So far, the Keepsolid VPN Lifetime package on Stacksocial doesn't include their DNS Firewall (which so far only subscribers would get afaik). While this feature wasn't an essential buying point for me, when I last checked I could only get it via an additional sub of some $ per month, being on the Lifetime plan.
The website also reads:
The DNS Firewall feature is not available in a 7-day VPN Unlimited® subscription and in any VPN Unlimited® subscription that you get from our partners. In any of these cases, the Activate button will be blurred.
So, DNS Firewall is definitely not included by default with Lifetime subs from Stacksocial etc.
They now sent me an offer to upgrade to it for a one-time fee, including all future security features and updates: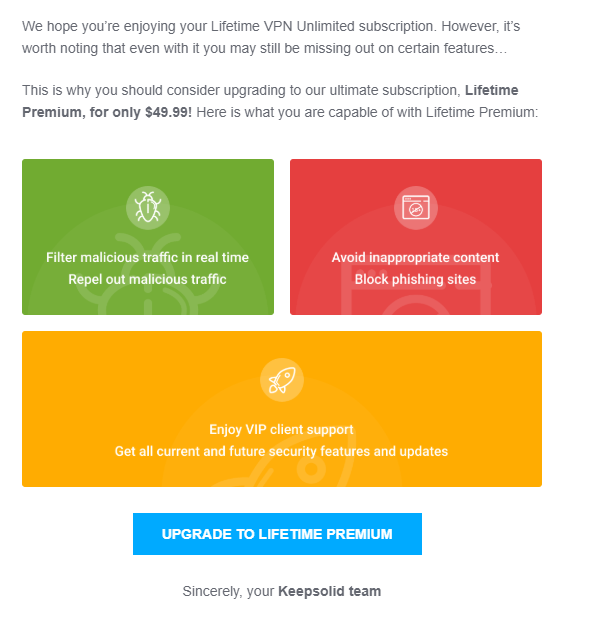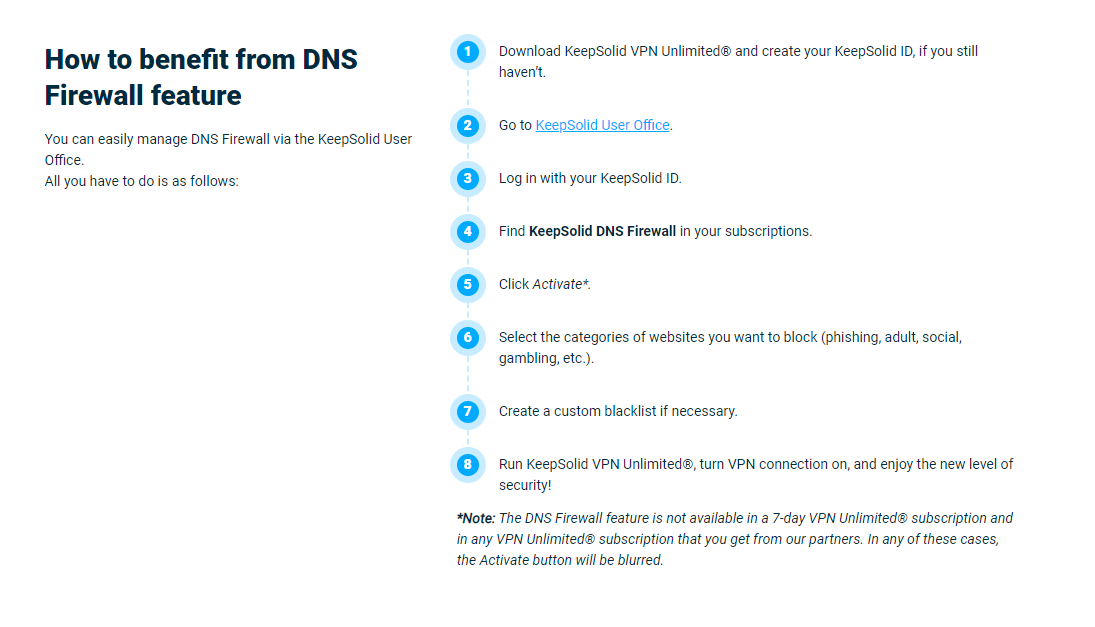 Since I already know how smooth Windscribe DNS Firewall with custom rules works, I might get the upgrade, too. As of now, I am not sure whether I'll actually use it much though, so haven't pulled the trigger just yet.
If you haven't received the offer link: https://www.vpnunlimitedapp.com/to-premium